Local

24-year-old Sean Martin is living his dream job one Lego at a time.
Brick by colored brick, Sean Martin is building his dream career at Boston Legoland Discovery Center.
An indoor entertainment center located in Assembly Square in Somerville, the iconic attraction features Lego rides, play areas, a 4D cinema, and, of course, Lego building demonstrations.
This is where Martin comes in.
The 24-year-old started his job as a Lego Master Builder in June. He is one of a dozen prime contractors in the United States and around 40 around the world. A native of Winter Park, Florida, Martin first came to Boston to study writing and publishing at Emerson College. He was working at Barnes & Noble at the Prudential Center when the pandemic hit – then he was fired.
"I was looking for something to pay the bills and got a lot more than that when I got this job," Martin said.
Her brother sent her the job offer last spring, after seeing a TikTok promo from Arizona master builder Alec Posta.
"My brother said to me, 'Sean loves Legos and he's unemployed' and I went," Martin said.
To land the gig, he had to compete with eight other builders to build three different Lego creations. He finally conquered the judges with his epic Lego creations.
Questions and Answers with Boston's New Lego Master Builder
What's your absolute favorite thing about your job?
This is the first job where I have never woken up once saying to myself, "I don't want to go to work today." I'm always excited about something happening, whether it's putting the finishing touches on a project or teaching kids a new model in a creative workshop. My favorite part is just being able to inspire kids and challenge them to do new things.
Have you always liked Legos?
Absoutely. As a child, I got my first little Lego set at the age of 5, and it's been more or less non-stop since. There was a time at the end of high school and junior high where I thought, "I'm too old for this. Then I realized, "You are never too old for this. Go get your Legos.
What's the biggest challenge you face as a Lego Master Builder?
There is not enough time in the day. There are so many cool ideas and things I want to do, but I have to hold back, hold back and think about what I can actually do and what will be the most exciting thing to create for our guests.
What do you hope to accomplish in the next year?
There is a lot of cool stuff coming to Legoland. We're wrapping up a winter-themed Boston exhibit for our Holiday Brickacular, which begins December 4th. I am excited to build some big models next year. We have a pirate-themed event in 2022 and lots of cool ideas.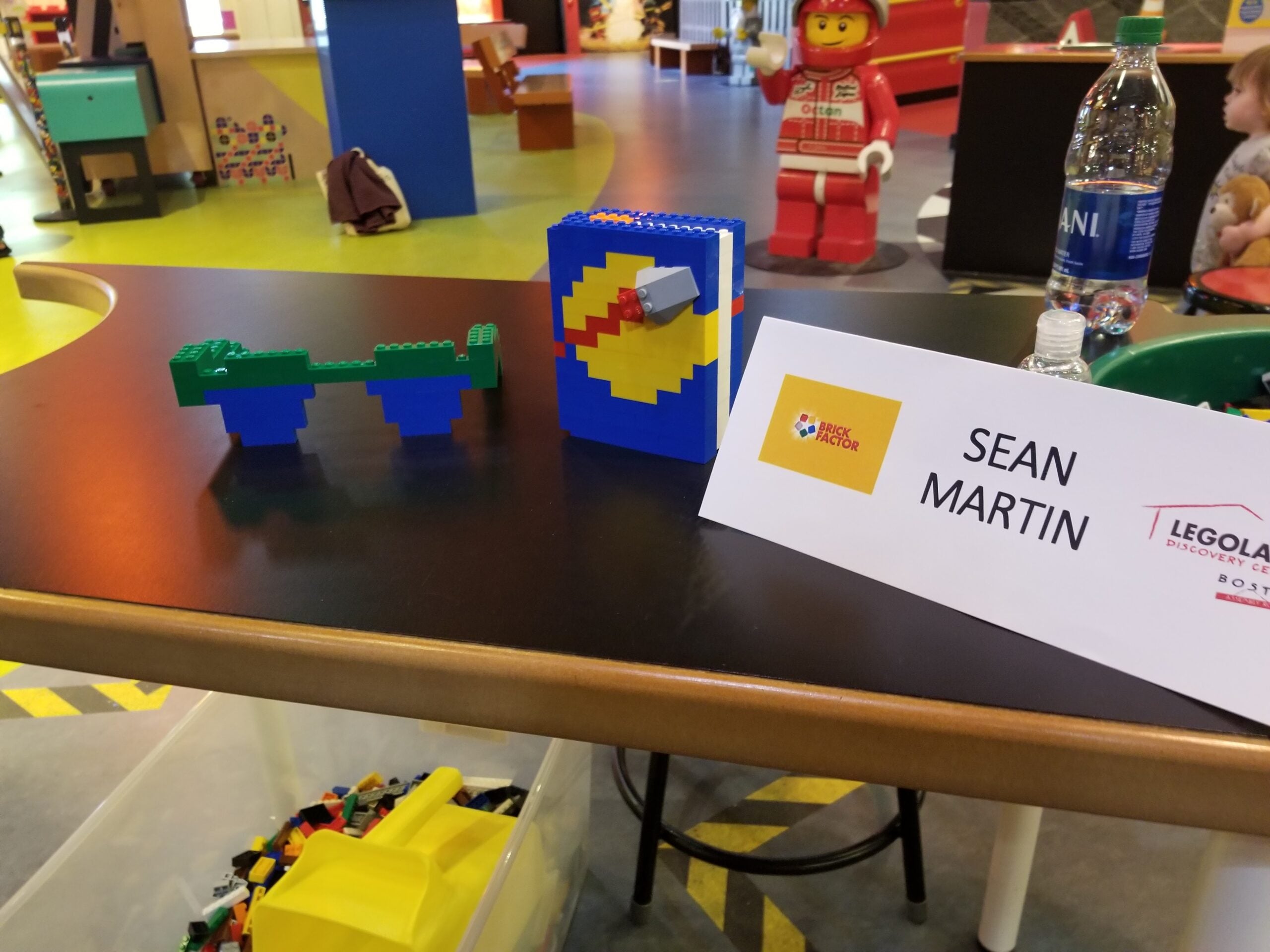 What did you build in your job interview construction competition?
Due to COVID, the competition was smaller and closed to the public. We had to do three competitive building tours. We did two 30-minute playoff rounds, then a traditional job interview. Then another last hour round.
In the first two rounds we had to build "something about yourself" and "something about summer". I built a book to represent myself, and I had extra time so I also built reading glasses. For the summer theme, I built a Boston Common park scene with a picnic basket. For the final round, I died a bit inside when they told me it was Boston themed because I had built the Common the day before. So I built thumbnails from various things around town: Old North Church, USS Constitution, Swan Ship, then my favorite was a Boston skyline. I have included brownstones with The Pru and an Orange Line train with a little lever so you can move it around town. (Editor's note: Wow.)
Your advice to children (and children at heart) who admire what you do?
One thing I always love to mention to kids is to do something that you enjoy. My background is in creative writing. I've always loved science, but I can't do math to save my life. We have a lot of amazing engineers at Legoland, but I'm not one of them! I was able to combine my Lego skills with my storytelling and share new ideas. So my advice is not to feel like you have to give up something you love for something else. When it comes to Legos, the possibilities of the toy are limitless, so you don't need to have a limit either.
The typical working day of a Lego master
9 am: Prepares and cleans Lego play stations
10am: Go to the office to work on projects. Plan a new model for a special event or prepare Lego decorations for Miniland. Then he hits the Legoland floor and mingles with the guests and does building demonstrations.
12h: runs a creative workshop, which is "a really cool class where I teach guests how to build a special model that I design each month – right now the model is a scarecrow to celebrate fall, and I'm going to design a new model for the holidays.
2:00 p.m.: He usually offers several classes spaced out throughout the afternoon, and between classes he tries to work on projects, do creative exercises, or clean to keep control of the Lego bins in his office .
"Most afternoons I try to check with our marketing manager to see if there are any special events or projects that need my attention, but generally I feel like I'm blinking and that it's suddenly 5 pm They say time flies when you're having fun, after all. Once the building is empty of guests, I usually end my day working with our team members to check that the Lego bricks in our play areas are clean and organized for the next day, and if we have time I try to organize a building challenge or a Lego based game for the staff to play before heading back to home for the night.
Legoland 2021 Holiday Bricktacular: what you need to know
The Legoland Discovery Center will launch its Holiday Bricktacular 2021 on December 4. The event will feature a Lego replica of a winter wonderland in Boston. Over 50,000 Legos will include the screens. Guests can create their own holiday Lego creations in creative workshops Visitors can purchase tickets in line.
Newsletter Sign-Up
Stay up to date on all the latest news from Boston.com