The blue lights of Auburn.
Heard over the phone, the words sparked a flash of memory for Tom Weston, but it took him a moment or two to nail it – a reaction I suspect many grizzled Buffalo Bills loyalists will share.
Given a second, he found it. Yes, in the stands behind the visitors' bench, near midfield! In what was then called Rich Stadium, they were the regulars with this sign that everyone saw.
Weston, 81, worked for years as an Erie County sheriff's deputy. After his retirement, he helped provide security at Bills games, where his duties included making sure the opposing coach could walk in and out of the field, untroubled.
"It was a different time," Weston said. It was a solid 30 or more years ago when things seemed a little looser on the sidelines. Once, before a game, Weston brought a chipper and killed time by hitting a few golf balls through the goal posts. He also formed a relationship with a group of fans who sat in the row closest to the visiting team's bench, those who always hung their signs in a very prominent place:
"The Blue Lights. Auburn, NY Go Bills."
Despite what it might seem, it had nothing to do with beer. Turns out the Blue Lights were a Cayuga County alliance. Weston was friendly with regulars who regularly traveled 125 miles for front row seats. He used to let them through a small doorway and onto the pitch to attach the kind of banner that is no longer allowed on walls at pitch level in National Football League stadiums.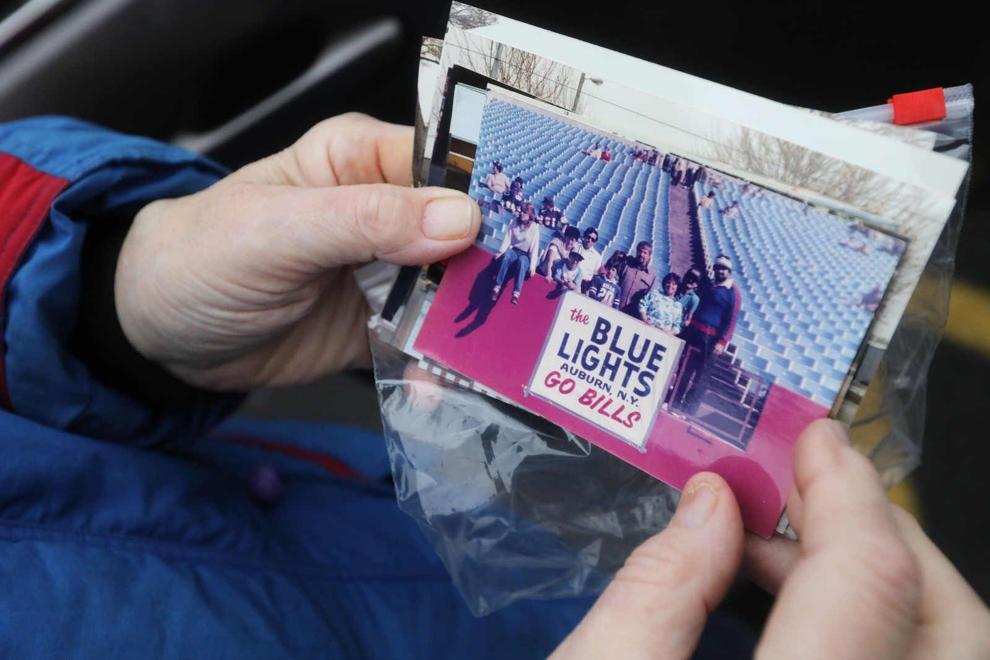 "They were good guys," said Weston, who immediately asked me what became of them.
For decades, I asked myself the same question. I was a teenager when I first noticed the sign, and it was only through an 89-year-old reader and correspondent named Mike Ricci, who grew up in Niagara Falls and became an educator, referee and writer in Auburn, whom I learned about from the people I had to call: The couple responsible for the banner – Salvatore "Sam" Giangreco and his wife, Sheila – are both in their 60s and always season ticket holders who will be there in the cold during the game against the Patriots on Saturday night.
Sam, the son of a barber, is a longtime member of the Auburn Enlarged City School District school board and retired school custodian. Sheila is a retired insurance broker. They are great-grandparents laughing at how they met when they shared the same divorce lawyer in the 1970s, leading to a marriage well over 40 years old.
Their Bills caravan is usually reserved for them, although at the top it included 10 regulars who helped make the Blue Lights a familiar part of the stadium landscape through the golden age of the 1990s.
If you need proof, just look at how prominently the sign appears in footage of the 1993 comeback against Houston.
Asked about the couple's allegiance to the Bills, Sheila – who once borrowed a grandson's snow pants for the game – simply replied, "Oh my God!" They're happy to pull vintage New York Bills license plates out of this space from when the team used red helmets. Even so, few who see them bundled up on Saturday night will realize just how uniquely this couple carved out a place for themselves in the fan landscape long before the rise of today's Bills Mafia.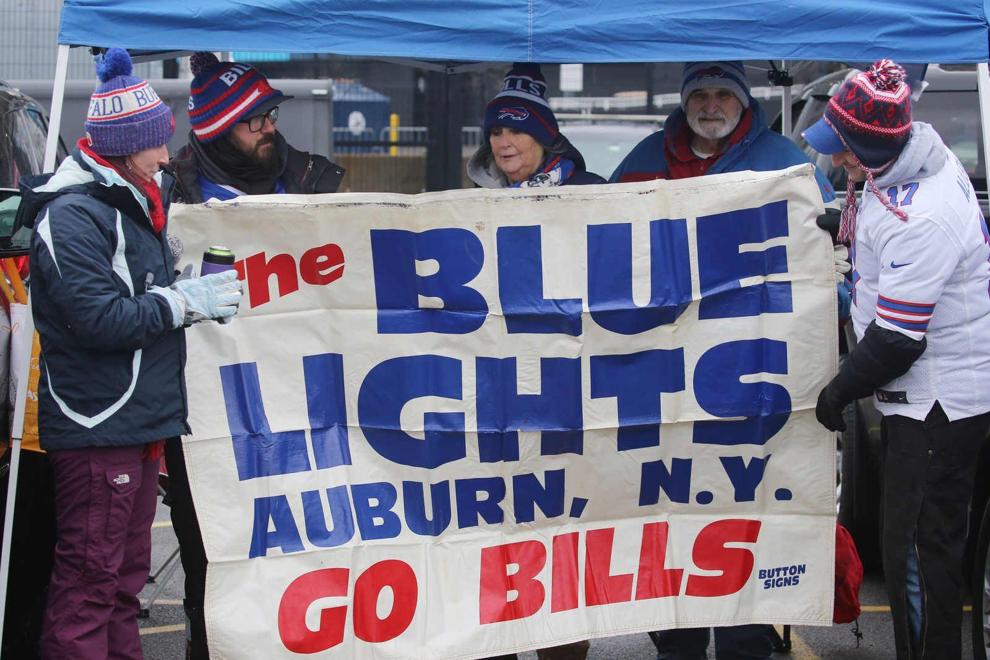 The Blue Lights came together when Sam and his friends were teenagers at the old Mount Carmel High School in Auburn. Guitarist Bob Spadafora said it was his father who suggested they model their name after "Blue Light", a short-lived 1966 TV show starring Robert Goulet. Before long, a band consisting of Giangreco, Spadafora, Mick Savino, John Bertonica and the late Ron Garropy was a hot ticket at proms, parties and many weddings. Their signature track was "I Want to Do It", inspired by Bobby Comstock and the Counts, although Giangreco said, yes, they absolutely played "Shout".
Except for a brief reunion, the group disbanded years ago. While Spadafora said the other Blue Lights were occasional travelers to Bills games, the team was truly Giangreco's obsession. He and Sheila were close with another Auburn couple, Ken and Diane Kudla, who had been regulars since the Lou Saban era, a time when creative banners got a lot of attention. With front row seats along 40, Giangreco had an inspiration.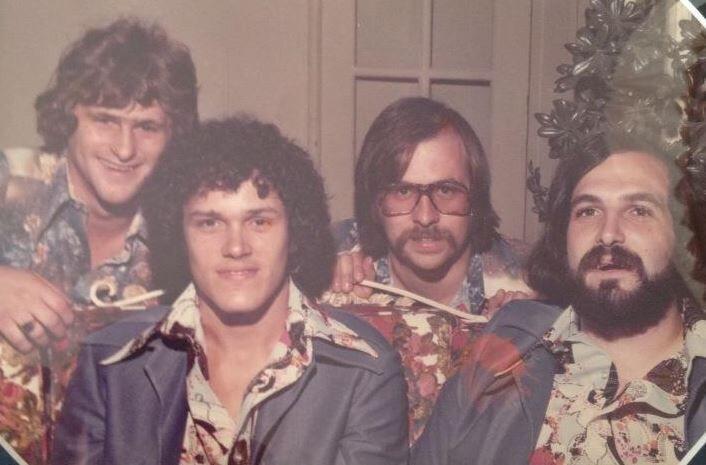 He went to Roger Button, a sign maker in Auburn, and paid maybe $60 for two signs, one yellow and one white, as smart an investment as an alliance ever made. As Giangreco hoped, countless Bills fans at some point over the years must have wondered:
Who and what were the Blue Lights?
This banner has become a stadium constant. It was on the wall when Jerry Butler, Joe Cribbs and Joe Ferguson led the Bills in 1980 to a big victory over the defending champion Pittsburgh Steelers, and during the 1988 season which was such a breakout year, and for the return of 1993 which remains one of the most electrifying days in the history of football. He stayed there, Giangreco said, until the band finally broke up and signing policies changed.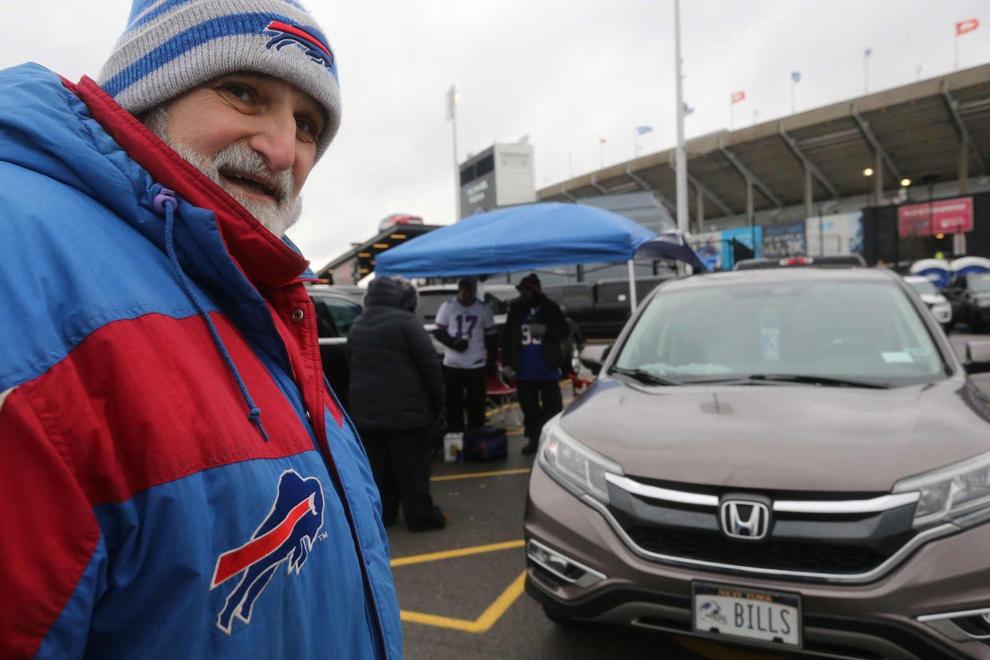 The Giangrecos continued. True believers, they appeared in the first three of Buffalo's four Super Bowl appearances of the 1990s. being at home would provide a cosmic jolt to help change the team's fortunes.
Now they're hoping the luck they hid that year pays off in that rubber game against the Patriots.
They offer many stories about Bills' games and the power of the sign, about legends who wandered in for a few moments of conversation, about people who saw the banner on TV and called across the country to remember memorable marriages. But of all these stories, they say one means the most.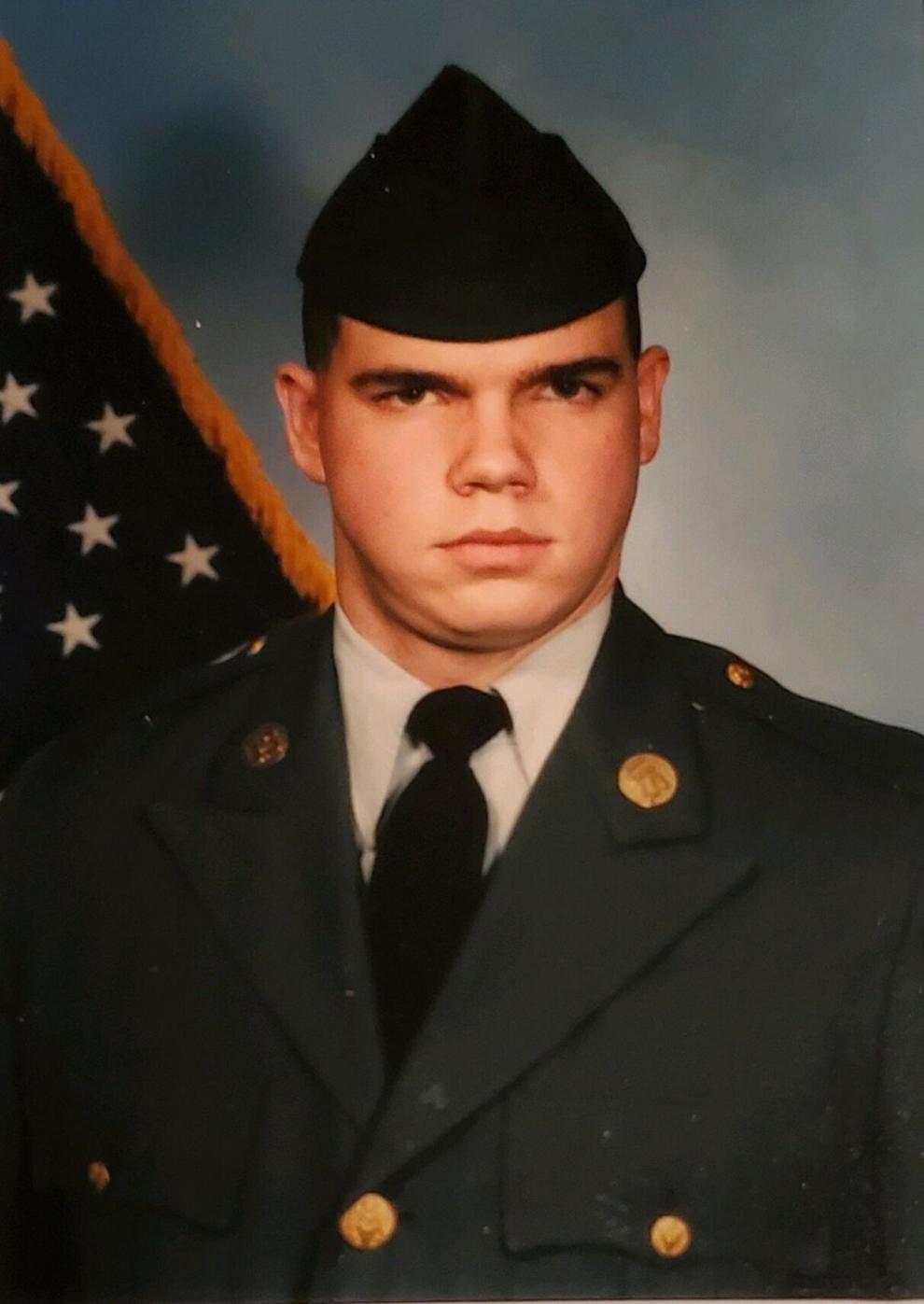 In the mid-1990s, a young soldier from Auburn, Jeff Campbell, was serving in the US peacekeeping mission in Bosnia. He contacted his parents, Jim and Renee Campbell, in excitement: he had been watching a Bills game in a distant location via the US Forces Network, when suddenly he noticed a sign along the stadium wall.
It was for an alliance that everyone knew in his hometown.
An emotional Campbell told his family how he felt a sudden and overwhelming sense of loyalty upstate. He would eventually return to Cayuga County, where he would marry his wife Jennifer and follow his father, a state trooper, into a career in law enforcement with the New York State Park Police. Campbell died in 2020, aged 45, after years of battling an autoimmune deficiency that his mother said the government associates with his time in Bosnia.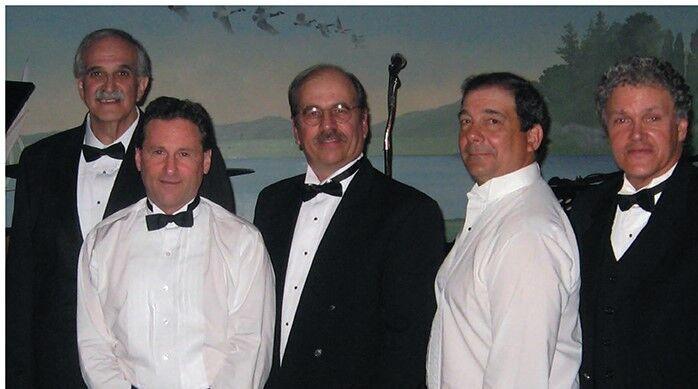 "He was a Bills fan," she said, recalling that moment with the banner, "and when I think of those guys, I think of what they meant to Jeff when he was there. stranger so long ago."
This sign is now long gone from the stadium, a totem from another time, but Sam and Sheila Giangreco promise you this: if the Bills ever find a way to win it all, the last Blue Lights may have to come together for a Moreover. song.